By December, some Subtropical countries have entered the winter. You can have fun while playing snow all day there. Moreover, you can celebrate Christmas and New Year with a completely different feel. Start curious how the beauty of the winter country?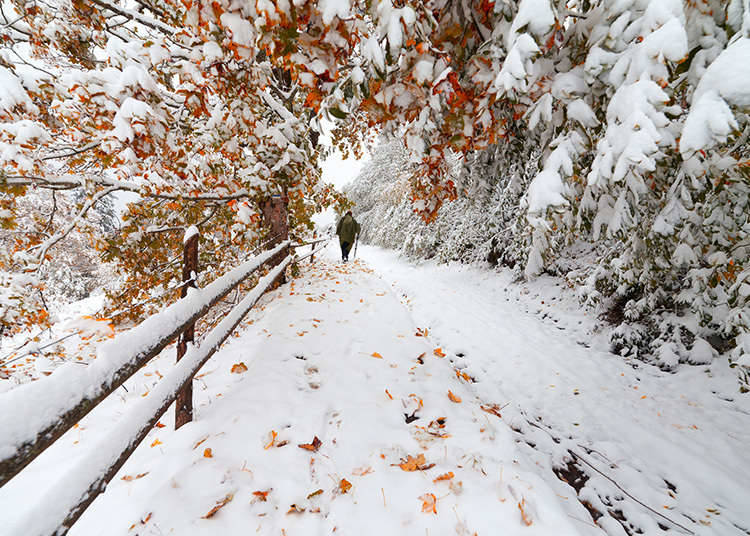 This is the recommendation of tourist destinations during winter.
Zurich in Winter, Switzerland
Although known as the most expensive city in the world, Zurich still successfully steal the attention in winter. The typical architectural building of Europe looks very beautiful with a pile of snow.
You who want to come here better have Zurich Card. The card will give you a variety of discounts. Among them like free entry to almost all museums discounted meals in some restaurants, and ease of mobility.
Jigokudani Monkey Park, Japan
Can take a warm bath after the rain becomes something very meaningful. However, have you ever imagined the pleasure of hot water bath in the middle of the original nature?
As in hot springs at Jigokudani Monkey Park located in Yamanouchi, Shimotakai Province, Japan. Its location is surrounded by tall cliffs and lush forests. Uniquely, there you will see a bunch of snow monkeys (Macaca fuscata) soaking like humans.
Munich, Germany
As in fairyland, that is what you will feel when visiting Neuschwanstein castle. Its location is on a mountain near the village of Hohenschwangau, 120 kilometers from Munich, Germany.
Neuschwanstein was built by King Ludwig II in the 19th century. Be inspired castle in Sleeping Beauty movie. The rooms inside the castle are mostly decorated with ornaments taken from the tale of Richard Wagner.
The view from inside the castle is no less amazing. With snowy mountains, blue lakes, white forests, and so on. Very cool!
London, UK
You who like to shop to Singapore, maybe it's time to switch to London. Many interesting stores at the best price to satisfy your shopping desires, such as Harrod's, Fortnum, and Mason.
Every year, London will give you the excitement of Christmas and New Year. You can feel a white Christmas moment with a giant Norwegian pine Christmas tree ornament in Trafalgar Square. Up to the typical winter beauty at Hyde Park.
Wintersköl Festival, USA
There is no better time to visit Mount Aspen, than during the Wintersköl festival. Since 1951, Wintersköl has always held on 11-14 January 2018 as one of the best winter celebrations in America.
A lot of entertainment you can enjoy, like the Fat Bike Race, fireworks, ice sculpture exhibitions, and many others.
Santa Village, Finland
You who celebrate Christmas would be very happy if you can visit the Village Santa or Santa Claus Village. This place is a family amusement park in the Lapland region of Finland.
Not only do you meet Santa, you can also play snow at Santa's Ice Park or drive around the village by car. In addition, you can decorate the inn with Christmas fir trees that have been provided. Fun, right ?!