Gain Valuable Information for Your North East India Tour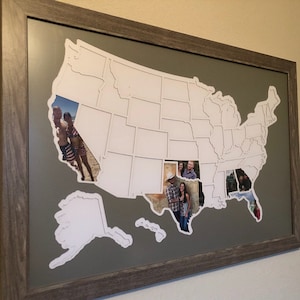 Endowed with breathtaking natural beauty and rich cultural heritage, North East India is one of most attractive destinations for tourists. The land is filled with several wonderful landscapes – undulating hills, luxuriant green plains, enchanting rivers and deep colorful valleys, and hence ensures the traveler an exotic vacation experience amidst the true lap of nature. Apart from that, a unique blend of traditions & cultures in this region allures travelers from far and wide. In last few years, North East India has become a premium tourist destination, and has been thronged by millions of backpackers annually. If you too are planning to explore the wonderful gems of this region, here is some valuable information for you.
General Information about North-East India: This region includes the states located in the lap of the easternmost Himalaya in north-eastern part of the Indian subcontinent. It shares border with four countries: Bhutan, China, Myanmar and Bangladesh, and is one of the most isolated and remote areas of the country, however the region is quite safe to visit on, bearing some of its highly remote destinations. Total population of the region is about 40 million, with people belonging to varied religions including Hindu, Islam, Buddhism and Christianity. The states constituting North East India are: Assam, Arunachal Pradesh, Meghalaya, Mizoram, Manipur, Nagaland, Sikkim and Tripura.
The Best time to Visit: Though the region can be visited throughout the year, the best time to plan your tour is between November and April.
Necessary Travel Documents: Indian travelers require special permit (ILP) to visit some of the states in this region, while foreigners require obtaining RAP (Restricted Area Permit) and PAP (Protected Area Permit) to visit its remote area. Apart from that, a valid ID proof and necessary travel documents like your flight tickets and proof of hotel reservation and booking of other tour facilities should be packed in your travel kit.
Other tips for Packing: Packing of cloths depends upon the climate conditions in the region. If you visit here in winters, carrying some warm woolen clothes is advisable, while for summers, you need to pack light cotton clothes.
When visiting the tribe villages or the places of religious importance, tourists are expected to wear sophisticated dresses.
If you're visiting here for trekking, trailing or other adventurous activities, you must equip yourself with all necessary amenities. It's also wise to have your own first-aid kit while visiting its remote areas, as medical facilities in such areas are hard to find.
Instead of carrying hard cash, you would be better using your cards for money transactions. However, only branded hotels and large shopping centers in major towns accept these cards.
When planning to explore attractions of North East tourism, it's better to buy a customized tour package from a reliable tour operator. Searching online, you can find a package to perfectly match your needs and budget.