Pune – Tourist Attractions and Hotels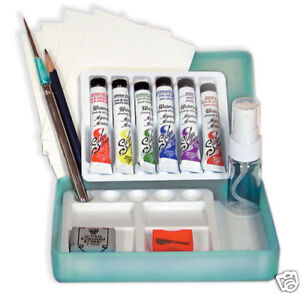 Pune, the second largest city in the state of Maharashtra, after Mumbai, is enriched with a cosmopolitan culture, known for its well-knit educational facilities and relative prosperity. Being the cultural capital of Maharashtra, the city offers a friendly and warm welcome to a whole lot of tourists who take their precious time out to visit this beautiful and well-organised city. With advanced educational facilities and a host of specialized institutions, having a majority of foreign students as well, the city is even referred to as 'The Oxford of the East'. Pune hotels offer rich modern amenities, to ensure comfort and enjoyment, catering to all categories of tourists.
Pune is marked as the ninth largest metropolitan city of India. Offering high-level education and a fast growing hub for IT industries, Pune has many tourist attractions worth visiting. The awesome experience at Sri Balaji Mandir, the impressive Sri Krishna Mandir, the Pataleshwar Cave temple and the famous Bhima Shankar temple, all these religious sites are marked with great Hindu mythological significance. It has a host of architectural buildings and castles which add to its beauty and aesthetic value. The Aga Khan Palace, the Sinhagad Fort and the Rajgad Fort mark its ancient ruins and seem extremely exciting to revisit history and a day long excursion. The city is flooded with many spas like the Soham Spa, Lanna Thai Spa and The Four Fountains Spa, among the best ones, which promise a relaxing and rejuvenating experience to refresh your mind, body and soul.
Pune has a couple of biographical specialty museums, too, namely the Darshan Museum and Raja Dinkar Kalkar Museum. Special attractions for children include a visit to the Panshet Dam and the Nirvana Adventures which is well-known for paragliding. The centrally located Laxmi Road exhibits landmarks and points of interest within the city, including road-side shopping as with its blend of Indian and Western cultures, is a paradise for all shoppers, catering to one and all. (Mahatma Gandhi Road), popularly known as Camp or Main Street, serves not only as a shoppers den but also as a perfect place to window shop.
Hotels in Pune
With millions of tourists visiting this place every year, hotels in Pune offer exceptional hospitality, with a warm and friendly welcome to people of all strata of society. Being a well planned city, it has hotels of every category to suit the needs of all its tourists, belonging to varied backgrounds and sections. Pune is also known as a foodie's delight as it offers a wide range of sumptuous and finger licking cuisines on its platter, from road-side dhabas to well-co-ordinate restaurants. All in all, Pune has everything that you would crave for, on a perfect holiday with your family.
For any further information on Pune hotels and their bookings, you can visit , and avail of their unparalleled services.