World Twenty20 Cricket – What it is and Where it Happens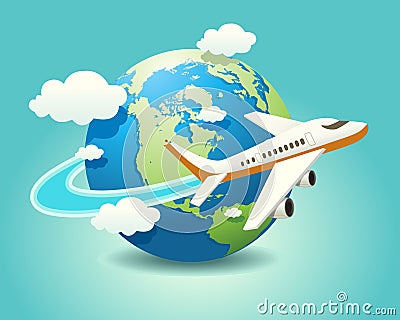 For those of us who are not cricket fans if we were to hear the expression 20/20 we would think of 20/20 vision; but for the cricket lover the phrase 20/20 brings up a completely different vision! Often written as Twenty20 cricket this is a relatively recent form of the traditional cricket game and the vision for a Twenty20 cricket fan in 2010 could be spending time in Barbados, St. Lucia, Guyana or St. Kitts to watch the next World 20/20.
So what is Twenty20 cricket and when did it start? In 2003 this form of cricket also referred to as T20 cricket was introduced in the United Kingdom for professional inter-county competitions by the England and Wales Cricket Board. The game involved two teams each of whom has a single innings and they are batting for a maximum of 20 overs.
Twenty20 Cricket matches last around three and a half hours which means that the game is brought more in line with other popular sports. It has been very successful in achieving its aim of creating a lively game which would be attractive to live spectators as well as TV viewers. It has now spread wildly around the cricket world so that on most international tours there will be at least one T20 match played.
The first Twenty20 International Cricket Match took place on 17th February 2005 between Australia and New Zealand. It was approached in a light hearted way with both teams wearing kit similar to that worn in the 1980s plus some players taking it to the next level by sporting 1980's hairstyles, beards and moustaches; competing in cricket and for the best retro look at the same time! At least the T20 cricket match was won by Australia but as it was so clear that they were the winners the players and umpires started to take things less seriously and Billy Bowden even produced a red card, which are not normally used in cricket.
The inaugural World Twenty20 was played in South Africa in 2007 where India defeated Pakistan by five runs. In 2009 Pakistan beat Sri Lanka by eight wickets. The third ICC World Twenty20 Cricket Tournament will be held in the West Indies in April and May 2010. It promises the world's best cricketing talent in this thrilling and fast tournament.
The ICC World Twenty20 Cricket Tournament will take place in Barbados, St. Kitts, St. Lucia and Guyana from 30th April to 16th May 2010. With locations like these even a person who has not followed cricket before could easily be tempted to go on a Twenty20 cricket tour. Barbados has actually opened a museum in November 2009 which is called the Cricket Legends of Barbados Museum and those who go there on these cricket tours can also enjoy some of the best beaches around. In fact the Crane Beach was rated one of the ten best beaches in the world by Lifestyles of the Rich and Famous. St. Lucia, another location included in these Twenty20 cricket tours, has an amazing combination of tropical bliss as well as diving, snorkeling, spa pampering and so much more.
Some critics may say that although the T20 cricket format has proved so successful it could be influencing youngsters to being misguided about the game thinking it is all about trying to hit 6s and 4s. However the impact in general has been extremely positive and the Twenty20 game is a more athletic and explosive form of cricket.