Driving Tours of Philadelphia – Country Roads, Take Me Home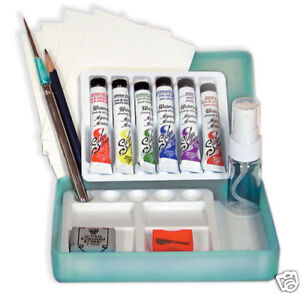 Philadelphia is a city filled with a diverse culture and rich heritage. It has always played a prominent role in America's struggle for freedom and its prominence as the founding city of America can still be found in its streets. Awfully Nice Tours gives you a chance to explore this beautiful city at your leisure and soak yourself in its grandeur.
Visiting Philadelphia is on top of the priority list for tourists coming from all over the the United States and all over the world. It offers a number of must-see attractions including the Liberty Bell, Independence Hall, the Philadelphia Museum of Art and that wonderful movie icon, the statue of Rocky. And the countryside, parks, museums and other historic sights around Philadelphia make it a perfect tourist destination.
Awfully Nice Tours' Philadelphia sightseeing tours provide a means to explore the beautiful City of Philadelphia. Personalized Tours can be selected from a long list of choices or can be customized based on the desires of the traveler. Duration can range from two hours to a full day and beyond. A competent guide will ensure that you don't miss a thing!
Two-hour tours give the traveler a comprehensive overview of the main attractions of Philadelphia and include the historic district, City Hall, the museum district, parkways, boathouse row and parts of Fairmount Park. Half-day tours provide everything in the two-hour tours but add some of the neighborhoods, more insight into the City's public art and murals and include more of the sites in Fairmount Park. However, the fun does not ends here and there is a lot more to Philadelphia tours. Taking a full-day tour allows the visitor to experience the essence of Philadelphia in a more relaxed way, with the added opportunity to visit Valley Forge National Historic Park on the edge of the City.
Other tours in the Awfully Nice Tours repertoire include Lancaster County, home of the Amish, the Brandywine Valley, Delaware River and Gettysburg.. In addition the company offers tours of South Jersey wineries giving the visitor an opportunity to taste some great local wines and to explore the lush New Jersey Vinelands.
A favorite is a visit to Lancaster County situated outside the city limits and offering a kaleidoscope of rich Amish culture. The fertile landscape is simply charming and can be combined with buggy rides a visit to one of the country museums. The home cooked food provides a great end to the day!
A mix of Philadelphia attractions together with modern sightseeing and an old society charm proves to be a perfect destination for family holidays and sightseeing. All you need to do is to come with your bags packed and rest assured you will leave with busloads of memories!